MUUV Yoga Class Descriptions
Below you will find a wide variety of yoga and dance classes to choose from. If you have any questions about a specific class please contact us here.
Yoga Classes
Vinyasa Yoga Class for Level 1 and 2 Yogis
Enjoy a flow class that takes time to explore alignment in certain poses each week. With an awesome playlist and a moderate pace, this class is great for those new to yoga, or for experienced yogis who want to practice alignment and seek to deepen their practice.
Instructors: Mikayla Latta 
Vinyasa Yoga Class for Level 2 and 3 Yogis
In these classes, Jenny links the breath with dynamic and flowing movement. You will find a variety of asanas throughout the class including hip openers, backbends, and arm balances. Prepare to breathe deeply, sweat, and most importantly have fun. As Ralph Waldo Emerson said, "What lies before us and what lies behind us is nothing compared to what lies within us." Inspirational words of writers and philosophers are one of the motivating features that will lift your spirits and engage your intellect.
Instructor: Jenny Lewis and Sean Duffy 
Vinyasa Yoga Class for All Levels
Vinyasa is all about the breath. You will find yourself moving like a dance connecting each breath with a posture while listening to inspiring and upbeat music. This yoga class will be different every time you come. The class will always have a theme or a focus such as a Chakra or a key muscle group like the hips and legs. Prepare to build heat from the inside out working the core, building strength, and causing you to sweat while connecting the body, mind, and spirit. This yoga class will have modifications and advancements for all levels of yogis so whether you are new or a seasoned practitioner there is a place for you. Come flow, have fun, and fully immerse yourself in a room filled with only positive vibes and tranquility while overlooking the gorgeous Boise river.
Instructors: Mikayla Latta, Libby Cunningham, Sean Duffy and Lisa Simpson
Lunch Crunch Yoga Class
This yoga class will help you build strength and gain flexibility throughout the entire body while firing up the core. The yoga work is coupled with energizing the body through the power of the breathe. Get ready to sweat during this healing and body-changing power of yoga. This yoga class is ideal for level 2 and 3 yogis.
Instructor: Jenny Lewis
High Energy BUTI Yoga Class

Our BUTI yoga class is a soulful blend of power yoga, cardio-intensive tribal dance and deep abdominal toning. This all-in-one movement method tones and sculpts the body while facilitating complete inner transformation. BUTI is an Indian Marathi word that means: A cure hidden beneath the surface or kept secret. BUTI uses ancient cleansing techniques called "Kriyas" to stimulate and cleanse the deep abdominal organs and Chakra system-facilitation detoxification on physical, energetic, and emotional levels. This class welcomes everyone no matter how long you have been practicing.
Instructor: Angie Brooks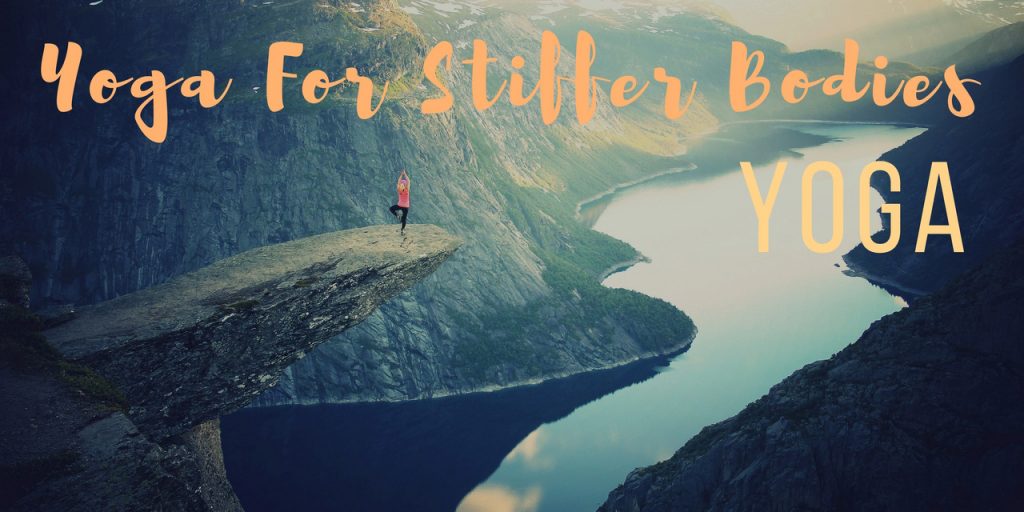 Yoga For Stiffer Bodies
Yoga is not just for the stretchy guys and gals. If you feel like flexibility is not your strong suit then this class may be for you.
Instructor: Samantha Larson or Lisa Simpson
Sign-up for the yoga class.
Sunday Air Yoga Flow
Similar to Mikayla's vinyasa flow class, but with moments for reflection and stillness. 
Instructor: Mikayla Latta