Yogafort 2020 Sponsored Karma Yoga | Donation-Based Yoga 
with Jesse Jarvis
Saturday, February 29 at 10am
Wednesday, March 11 at 7pm

~ Foster the art of giving back ~
Join Jesse for her monthly Hatha Yoga class where she flows along side you while she guides you through a dynamic flow suited for all levels. This month, Yogafort2020 is sponsoring the donation-based class and has chosen for all proceeds to support our LOCAL Boise Non-Profit Upward Inertia!
Upward Inertia is a Boise based 501c3 nonprofit. Our mission is to improve the mental, physical, and emotional health and wellbeing of marginalized populations through therapeutic yoga and wellness education. Our offerings are built on a model of empowerment and self efficacy, giving our students the tools needed to improve their health and wellbeing, maintain sobriety, and change their lives. We work primarily within the prison and court systems and aim to give individuals the tools they need to live their best lives. 
Date: February 29 + March 11
Time: 10-11am + 7-8pm
Suggested donation $10+
---
Y12SR 8-week Series
with Bridget Henson
Saturday, Feb 22 + 29
2:30 – 4:00pm
In this 8-Week Series, expect to dive deeper into the profound practice of Yoga for 12-Step Recovery. Commit to all 8-weeks or drop-in as your schedule permits.
Y12SR is an innovative addiction relapse prevention program that integrates the wisdom of yoga and the practical tools of 12-step recovery programs. The principals of safety and anonymity are upheld by Y12SR.
The time is divided between a 12-Step-like sharing circle and a yoga practice. Sharing is always optional. The practice offered is designed to be accessible to all bodies and levels of yoga experience. Join us!
Dates:  Feb 8, 15, 22 + 29
Time: 2:30 – 4:00pm
Date: Saturdays, Feb 22 + 29
 2:30 – 4:00pm
$17 drop-in rate
*cannot use class card for this special offering*
---
Rob Riccardo + Mikayla Latta
Acoustic Set + Yoga
Sunday, February 23
at 9:30-11:00am
We are pleased to announce the soulful singer and songwriter, Rob Riccardo  will be visiting MUUV! Join Rob for a live performance set to a yoga class with MUUV founder Mikayla Latta. Mikayla and Rob previously preformed for Boise at Yogafort in 2018 and are thrilled to be together again for an uplifting experience for the body and soul!
Space is limited to 25, so please sign up to reserve your spot!
Date: Sunday, February 23
Time: 9:30-11am 
Cost $25
---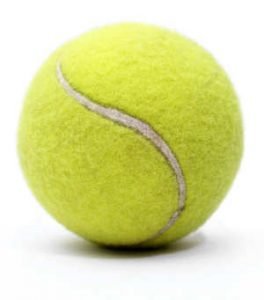 Yin Yoga + Myofascial Release:
LOWER Body Focus
Sunday, March 8
at 2:00 – 3:30pm

In this workshop, we will incorporate the use of foam balls and Yin Yoga to find deep release in our major muscle groups of the lower body – think hips, hamstrings, quads, calves, feet.
This workshop is appropriate for all level practitioners, from beginning to advanced, as every body benefits from stretching deeply and intentionally. Learn tools to bring home with you to help alleviate lower body tension!
Date: Sunday, March 8
Time: 2:00 – 3:30pm
Cost: $25 per person
---
Chakras in Dreamtime and Daytime
with Debra Murphy, owner of Shanti Yoga McCall
Saturday, March 21
at 1:00 – 3:00pm
Through gentle asana, breath-work and guided meditation, this workshop provides an overview of how both the ancient wisdom and "modern" theory of Chakras can enhance our own lives with insight and power to live with more vitality and freedom.
For over a thousand years, Chakra work has been a potent tool for enhancing health, restoring wholeness and helping us recognize our true nature.
In the last few centuries, scientists turned attention to this ancient technology to see if it could help explain our human condition and provide us with tools to help us live more "self-actualized" lives. Their work inspired important concepts such as Freudian dream analysis, Jungian Individuation and Maslow's Hierarchy of Needs.
All level practitioners welcome!
When: Saturday, March 21
Time: 1:00 – 3:00pm
Cost: $35
iRest Yoga Nidra & Sound Bath Experience
with Lisa Simpson, RYT-500 & Chrystalina of HOHM Bodywork
TBD – STAY TUNED!
at 3:30 – 5:00pm
Join us for a Saturday afternoon of rest and vibrational recharge. Come be immersed in a deeply relaxing guided meditation practice (spending majority of the time in the best post ever, Savasana) with Lisa Simpson E-RYT 500, Level 1 iRest® & MUUV studio's own yoga teacher.
Lisa will guide you alongside Sound Healing Practitioner Chrystalina, of HOHM Bodywork. Chrystalina will curate other worldly sounds, tones and vibrations from crystal and Tibetan singing bowls, hand-pan, gong, voice, in beautifully blended rhythm for a truly unique experience of depth and sweetness.
Bring a friend or family member and indulge in what can be expected to be a profoundly rested experience.
For your comfort, please bring a pillow and blanket, along with comfortable clothes.  As you deeply rest, your body temperature lowers, so layers are ideal for maximum comfort.
All level practitioners welcome!
TBD – STAY TUNED!
3:30 – 5:00pm
$35
---
BUTI Basics + Foundations
with Angie Brooks
RESCHEDULED TO MARCH 2020: Exact date TBD
12:00 – 1:30pm
In this workshop, you will learn the foundations of BUTI yoga, including the spiral structure technique and the WHY's behind some of the moves that make BUTI yoga unique.
We will break down the basics for half an hour and implement our learning in an hour long practice. Get ready to learn, sweat, connect and laugh as you let loose with Angie as your guide!
Saturday, March TBD
12 – 1:30pm
Cost: $25