Yoga Therapy Workshop
w/ Jess Maitri LCSW, Certified Yoga Therapist, RYT-500
November 15 and December 6, 6-8PM. 
Cost $30ea
Yothera benefits anyone who wants to increase their mental well-being, and release themselves from negative life patterns, and is looking for a holistic approach to healing past trauma and emotional wounds. The following are the most common symptoms that could benefit from this work:
1) Low self-esteem
2) Don't trust themselves to make "correct" decisions
3) Feel stuck in a way of life that isn't working, and don't know how to get out.
4) Codependency in relationships
5) Unhealthy body habits (over/under eating, self-harm behaviors)
6) Depression
7) Anxiety
8) Difficulty speaking and owning their Truth
9) Body pain, or re-current health issues (ie: body hurts, inflammation, recurring injuries, chronic pain)
10) Lack of boundaries with themselves and with others
Contrary to popular belief, you do not have to be in good physical condition or have good body awareness/connection to benefit from Yothera. The mind/body/spirit benefits depends on the client's willingness to be fully present to their experience, without judgement, moment-to-moment. Don't let the word "yoga" scare you. Yoga simply means union. All levels of embodiment can invite deep, profound experiences and insights very quickly.
As part of healing trauma, being witnessed in your experience in a non-judgmental and confidential way is imperative to finding resolution and meaning. Turn your pain into your purpose….see the bigger picture, and feel connected instead of isolated. There are so many others who are longing to connect in the same ways that you are. We hope you can join us for this special two-hour workshop on November 15th!
About Jess: Jess Maitri is a Licensed Clinical Social Worker in private practice since 2010. As a Boise native, she is deeply invested in its growth and wellbeing, and all who live here. Jess holds both a Bachelors and Masters degree in Social Work, and continued on to become a Licensed Clinical Social Worker in mental health with an additional 2 years of supervised training.
Coupling her passion to be of service to others, Jess also became a certified 500-hour Yoga therapist through Phoenix Rising Yoga Therapy, as well as a 500-hour trauma-sensitive yoga teacher and created Yothera. Yothera bridges Jess's education in both body and mind therapeutic approaches, for deeper healing and better mental health.
Please bring a yoga mat, (mats provided if needed), a journal, pen, and water bottle. Please wear comfortable, yoga type attire for the yoga movement portion of the class.
Sign Up on MindBody for either or both dates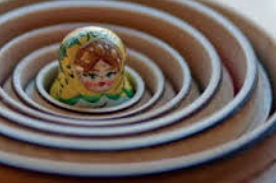 w/ Lisa Simpson RYT-200 RYT-500
December 5,  7:15-8:45 PM and January 7th 7:00-8:30 PM
Cost $30ea
Yoga means a unity/oneness and Nidra means sleep. Combined this practice is a meditation to access your wholeness across all states of consciousness.
This is an extended-healing, systematic technique which will bring you to both a state of relaxation and acute awareness while resting comfortably in Shavasana! (our favorite yoga pose!)
iRest, Yoga Nidra is the art of balancing your awareness of the physical body and the subtle body. Exploring inner spaces of being through the use of body scanning, breath awareness and guided imagery.
All of which takes you through the Panchamaya Kosha (five layers of self), calming the nervous system to alleviate stress and anxiousness.
We will explore some creative processes during this 90-minute session. Quieting the overactive mind and moving toward a meditative state. Ultimately reaching a sense of joy and well-being.
We hope you can join us!
Sign Up on MindBody for either or both dates
Morning Altars Workshop and Book Tour
For more information click here

Yoga Nidra with Sean Duffy
Yoga Nidra is an increasingly popular and beneficial form of Yoga helping us to destress, relax, and recharge our minds. One hour of Yoga Nidra is said to be equal to four hours of sleep.
Join Sean for a special guided relaxation and journey of sensation through the body and mind. Yoga Nidra is a powerful and unique state of deep relaxation, mental clarity, and insightful awareness.
Yoga Nidra class included with all memberships and class cards.  Check latest schedule on MindBody.