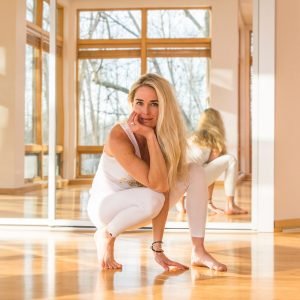 Introduction To Yoga
-with Mikayla Latta
Learn to practice yoga in a safe, healthy and nurturing way! This four week series is perfect for those who are brand new to yoga, have taken a long break or coming back from injury.  At the end of the four weeks you will feel empowered to continue a weekly yoga practice with effective tools and information. *This series can also be a great complement to a practicing yoga to further understand alignment in poses.
What you can expect to learn and experience:
-breath instruction
-proper alignment and placement instruction for entry-level yoga postures
-educational hands-on assists
-general yoga philosophy
-yoga etiquette
-safe, non-judgmental learning environment
Cost $60. Thursdays 5:30-6:30pm  4/5/18 through 4/26/18
Please SIGN UP to reserve your spot.
*If you have personal information that may hinder you from being able to participate fully with a group, please reach out to Mikayla before signing up, so that you are best supported in your experience: info@muuvyogaboise.com or 208-440-8307
Yoga Nidra Donation Class
-with Sean Duffy
Yoga Nidra is an increasingly popular and beneficial form of Yoga helping us to destress, relax, and recharge our minds.  One hour of Yoga Nidra is said to be equal to four hours of sleep.
Join Sean for a special guided relaxation and journey of sensation through the body and mind. Yoga Nidra is a powerful and unique state of deep relaxation, mental clarity, and insightful awareness.
Feel free to donate any amount for this class, with all proceeds going to the Idaho Humane Society.
Sunday March 25th from 7- 8pm
Please SIGN UP to reserve your spot.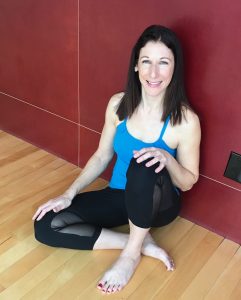 Meditation 101
-with Lisa Simpson
New to meditation practice? Need a refresh to begin again?   Guided meditation in a supportive group environment may be a great way to learn more and jump start a daily practice!
The research shows that meditation has incredible benefits for our mind and body including:
-Lowering sensitivity to pain
-Increased focus and memory
-Release of anxiety REDUCING neurotransmitters in the brain
-Feeling an overall sense of refreshed awareness and space for new insights!!
Come learn some basics as we cover:
Pranayama (breathwork) Pratyahara (withdrawal of senses) Koshas (deeper layers of consciousness) and Dhyana (meditation) as well as some various types of practices including in Buddhist Tradition
Each week will include a handout and an assignment to take along for the week – group sharing of your discoveries will be part of the sessions!
Cost $60. Fridays 8:00am-9:00am  4/6/18 through 4/27/18
Please SIGN UP to reserve your spot.
Yoga Nidra Workshop
-with Lisa Simpson
Yoga Nidra, also known as yogic sleep, is an ancient practice to explore deeper places of consciousness.
This extended healing meditation technique will bring you to both a state of relaxation and acute awareness while resting comfortably in savasana (our favorite yoga pose!).
Yoga Nidra is the art of balancing your awareness of the physical body and the subtle body – inner spaces of being – through body scanning, breath awareness and guided imagery. This systematic method for meditation is the vehicle that transports you through the Pancha Maya Kosha – five layers of self in Ancient Yogic tradition.
The result is a quieting of the overactive mind, calming of the nervous system leading to less stress and reaching a state of deep peace and joyful sense of well-being.
Cost $20. Saturday 4/7/18  12 – 1:30pm
Please SIGN UP to reserve your spot.
Yoga Nidra Spring Cleaning for The Body and Mind
-with Lisa Simpson
Join instructor Lisa Simpson, RYT-500, for this special Four Week Yoga Nidra Series!
Yoga Nidra is a practice to explore deeper places of consciousness in your favorite yoga pose – Savasana!
Research confirms Yoga Nidra benefits enhanced memory, focus and lessened states of anxiousness.
This extended healing meditation is guided and will bring you a sense of exquisite relaxation as well as a sense of refreshed awareness afterwards.
Join us for this four-week series of Yoga Nidra. No experience necessary. Please bring a journal.
Cost $60. Four Saturday's 4/14/18 to 5/5/18  12 – 1:00pm
Please SIGN UP to reserve your spot.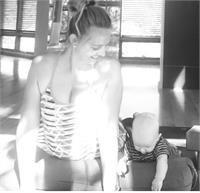 Post Natal Yoga – Mom and Baby
-with Samantha Larson
This series focuses on asana to rejuvenate your body after childbirth. Rebuild strength and soothe the aches of new parenthood while connecting with your newest addition. After 40 minutes of flowing yoga we will focus on bonding with our new babes through infant massage and gentle stretching. Open to all parents and caregivers once you are cleared for gentle exercise. Suggested age for infants is 4 weeks old up to crawlers. Bring an extra baby blanket for your babe to chill on.
Four Sessions $60 (select ENROLL button for all 4) or Single Drop-in session (select specific class date) for $18.
Sun 
Date:

 4/8, 2018  
From:

 2:00 pm – 3:00 pm
Sun 
Date:

 7/8/2018  
From:

 2:00 pm – 3:00 pm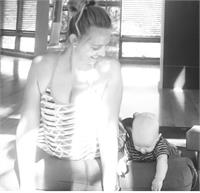 Tiny Tots Yoga: Crawlers Thru Early Walkers   
– with Samantha Larson
This series stimulates baby's senses, promotes curiosity, supports physical and cognitive development, and allows for a positive parent/child experience. Stretch, bond, and breathe with your active baby in this special yoga workshop designed for parents with mobile babies who are not yet walking. Meet other parents while you strengthen and support post-partum, sleep-deprived bodies with specifically chosen asanas and sequences. Enjoy playful yoga activities and simple games to encourage developmental milestones such as rolling, creeping, crawling, and walking. Tiny Tots Yoga incorporates music and song to support developing verbal and motor skills. Dads or other caregivers welcome!
Four Sessions $60 (select ENROLL button for all 4) or Single Drop-in session $18 (select specific class date)
Sun
Date:

 4/15/2018  
From:

 2:00 pm – 3:00 pm
Sun
Date:

 5/13/2018  
From:

 2:00 pm – 3:00 pm
Sun
Date:

 6/10/2018  
From:

 2:00 pm – 3:00 pm
Sun
Date:

 7/15/2018  
From:

 2:00 pm – 3:00 pm